The deadline to enter the 17th Annual Kevin Gobrecht Memorial Scholarship is next Friday, June 9.
The scholarship is awarded to enrolled students at an accredited 2 or 4 year college, technical or business school. The winner must be in attendance at the Kevin Gobrecht Memorial Race at Lincoln Speedway on Saturday, July 1, 2017.
"Both education and racing were important to Kevin, and we feel that this scholarship, given in Kevin's memory, will benefit someone with a desire for and respect for education, as well as honor Kevin's love of racing."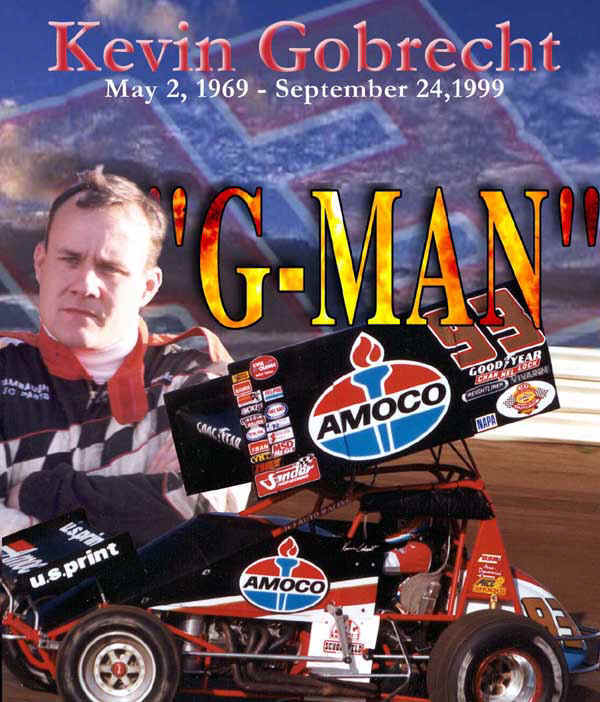 The "G-Man" was a World of Outlaws sprint car driver who lost his life in an on track accident in September of 1999.
His sprint car career was relatively short, but very spectacular. 1995 National Sprint Car Rookie of the Year, $100,000 Big One winner at Eldora, 3rd at the Knoxville Nationals, Williams Grove Victories, All Star winner, "Pennsylvania Posse" member and hired gun with the World of Outlaws are just a few of the many accolades Kevin had accumulated in five seasons.
He raced for some of the most prestigious rides in all of sprint cars: a brief stint for Jack Elden's famous #22 Pennzoil sprinter, the Apple Chevrolet #12, Zemco #1, and the Amoco #93 for Dave Blaney.
I had a chance to meet him at the 1999 Amoco Knoxville Nationals and you couldn't find a nicer guy than him. The World of Outlaws sprint cars series still honor him through their Rookie of the Year Award.
This is a great opportunity for anyone enrolled in college living around the South-central portion of Pennsylvania, Northern Maryland, and New Jersey to apply.
For more information and the application please visit www.kevingobrecht.com.